Isolation Camp Art Show and Website by Michael Hacker
After two exhibitions at Rabbit Eye Movement and adhocPAD in Vienna earlier this year it's time for the next Isolation Camp art show! The opening is on Friday, 30 October 2015, at Palais Liechtenstein in Feldkirch. You can find all details here.
And the brand new Isolation Camp website is online! With tons of works and impressions from the first six camps. Thanks again to Ludschi for making this amazing adventure happen!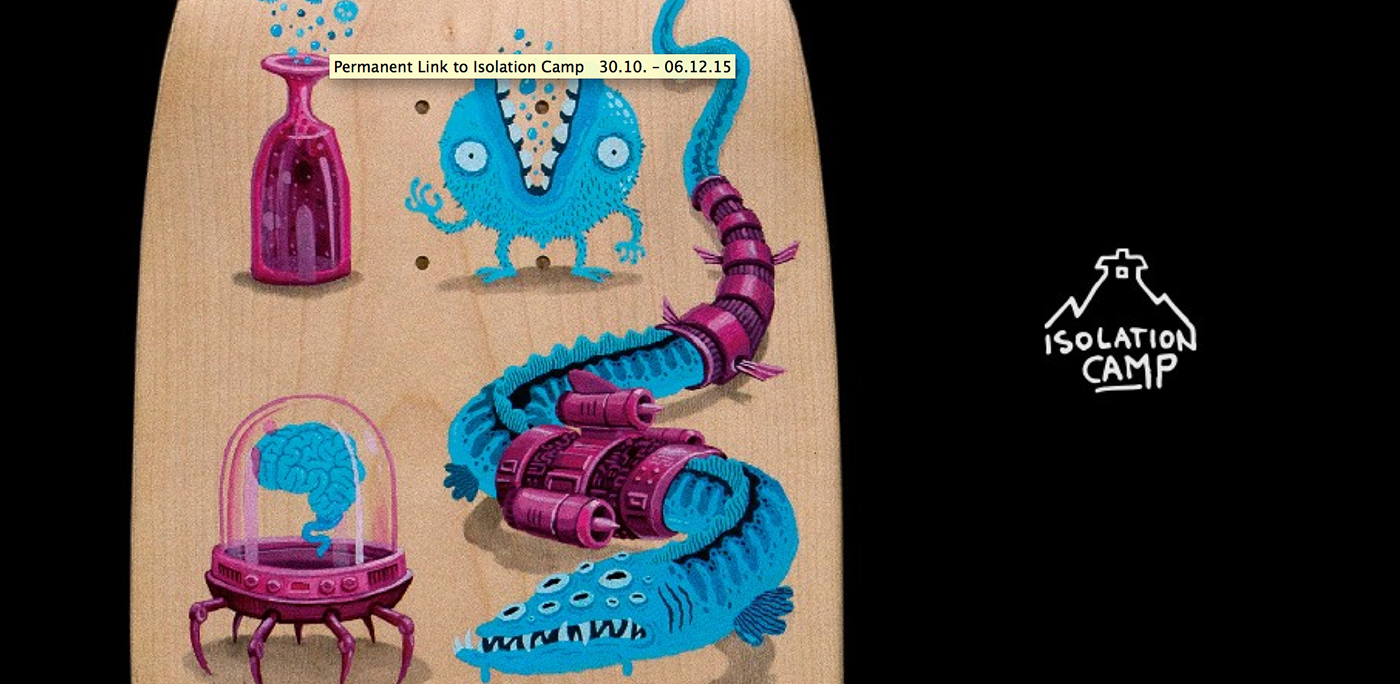 Back to Top